Other quilts
I have not been doing too much on the Farmer's Wife Quilt or on the Dear Jane Quilt. That does not mean I have not been sewing my fool head off or that I have not got anything done. I just found other quilts to work on. Sigh, guess I really need to decide if I want to do those other two quilts.
But here are some of my quilts I have completed this past year. (You will notice that my cats find quilts irresistible and it is hard to take quilt photos without them in the photo,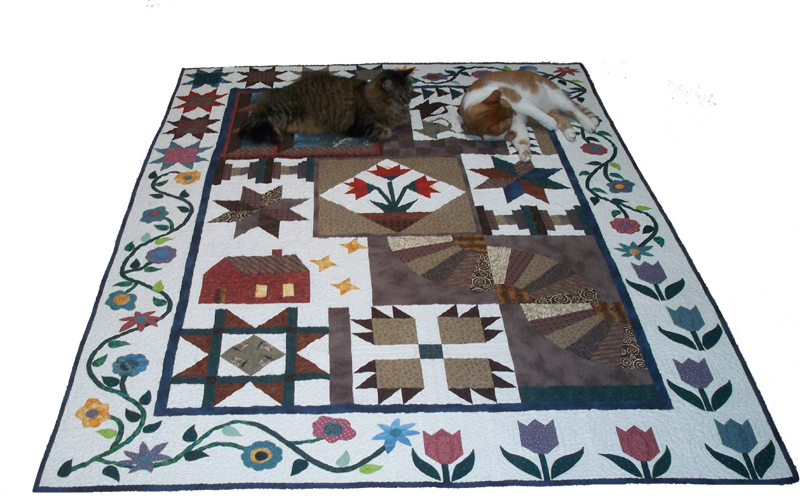 This is a sampler quilt I made in a BOM class – Judy Steward designed this quilt and taught us how to make it one block at a time. This quilt was finished in August, 2010.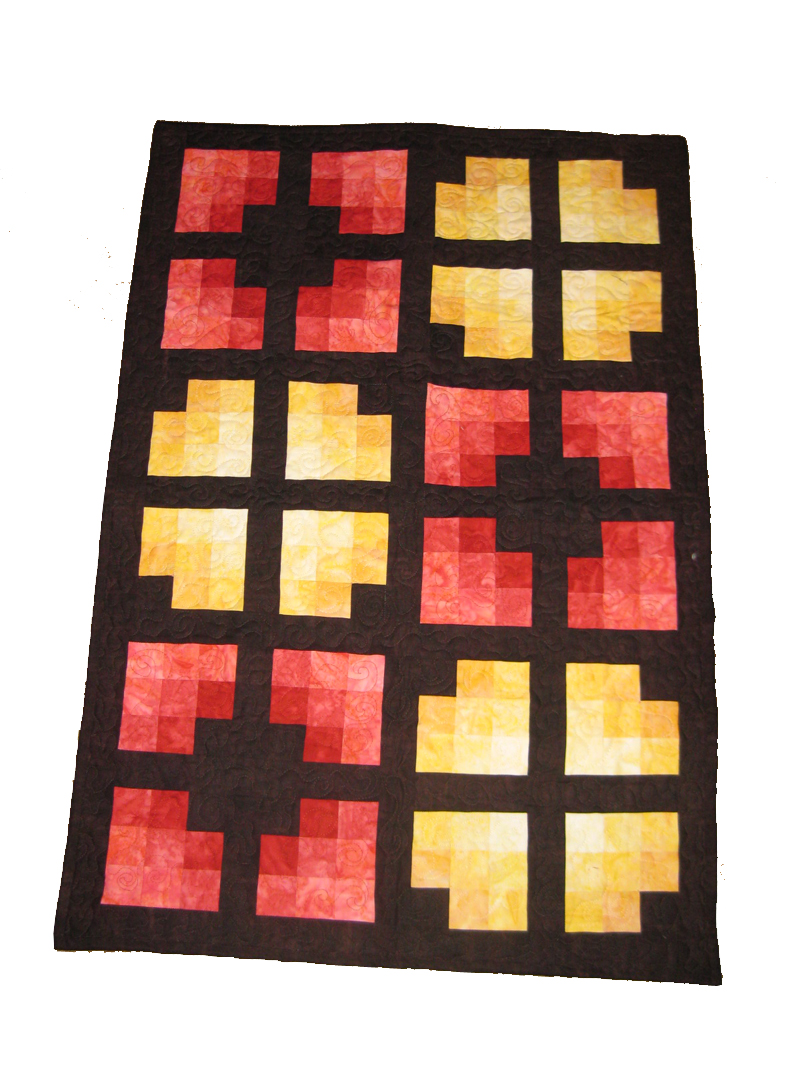 This is a sample I made for the shop. They have this neat fabric that fades across the width of the fabric – so for the yellow, it fades from white to darker yellow and so on for each of the fabrics. I only needed two strips of yellow and two strips of the pink to make this little quilt.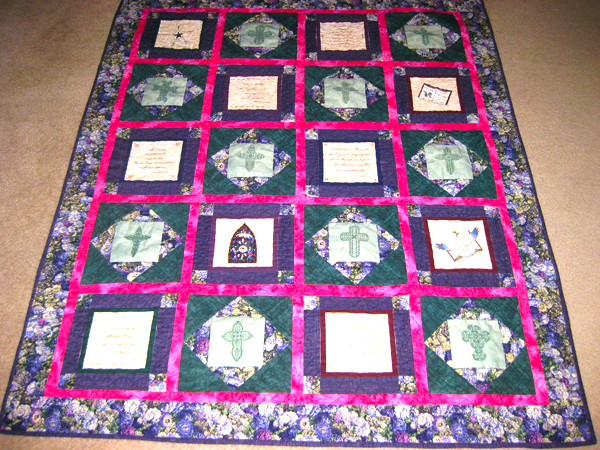 I made this quilt for Mother for her birthday, December 21, 2010. Mother went on to glory in April of this year, so now I have it back and when I need comforting, I wrap myself up in Mama's Quilt. The crosses were embroidered using my embroidery machine and the Bible verses were cut out from a faric panel I purchased in Louisiana.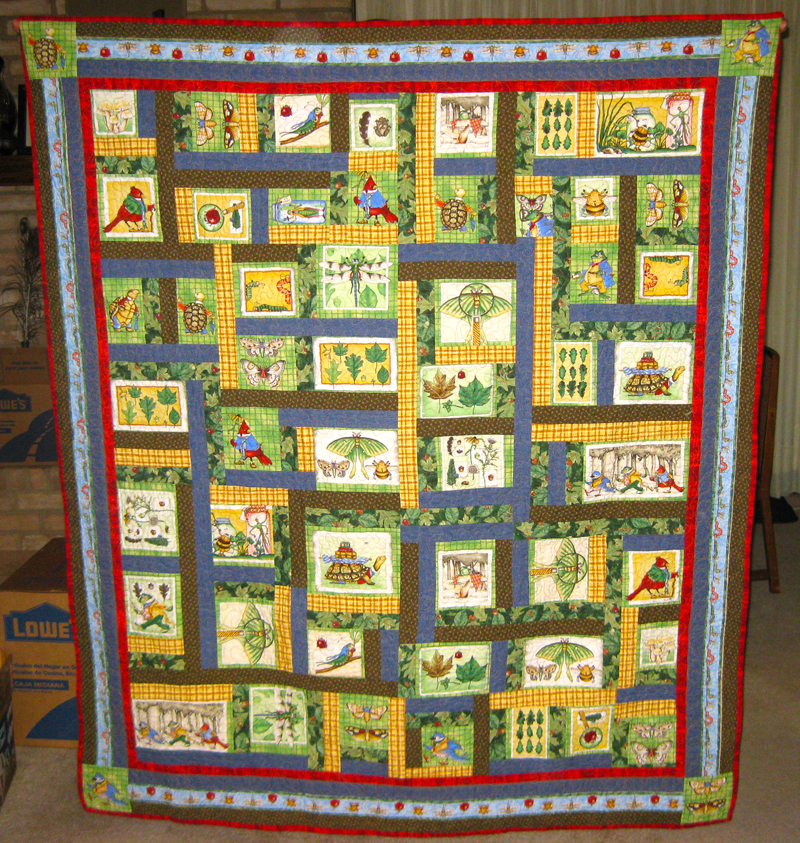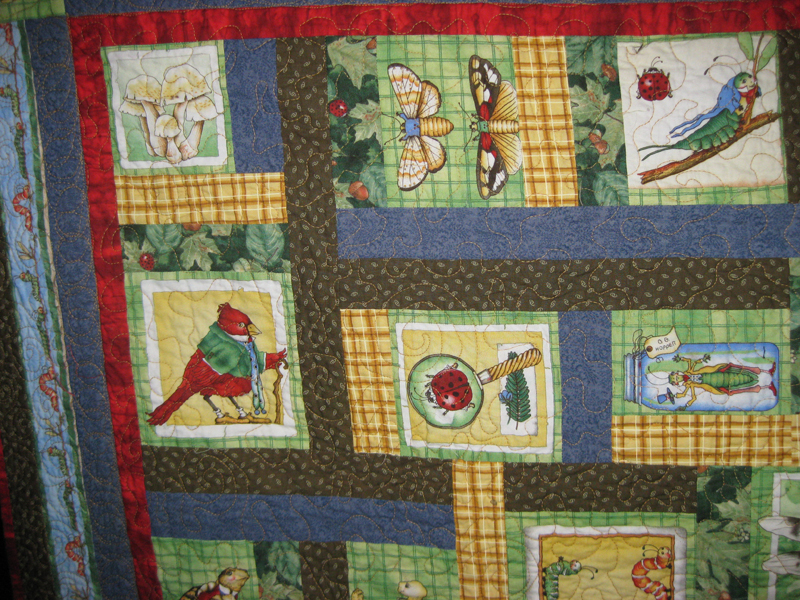 I made this quilt for my grandson, Fall of 2010. It took a lot of figuring and drawing to decide how to place all those blocks. This is an orginal pattern by me but I used a panel and cut it up for it. I am really pleased at how it came out. It is my favorite quilt I have made so far.
Here is one I just made this year (2012) I will come back later and fill in some more projects from last year.