Crazy Quilt
Some people might think I am crazy for attempting this, while others just cannot figure out what the fun is in doing it. True crazy quilts involve a lot of handwork. My crazy quilt is ALL done by hand except for one heart block that I added just to see if it would work – I embroidered the heart on my embroidery machine. The handwork gets done in the evenings when I sit in the living room with hubby watching television. For some reason I just cannot sit and watch TV without doing something else too. So here are pics of what is done so far.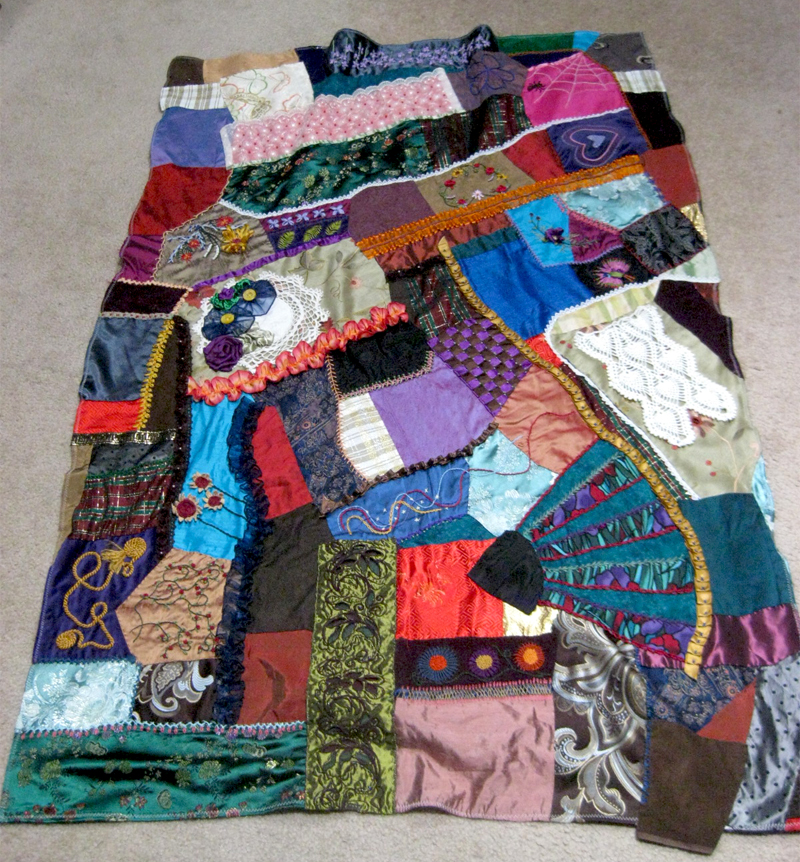 the whole quilt as it is so far (posted May 25)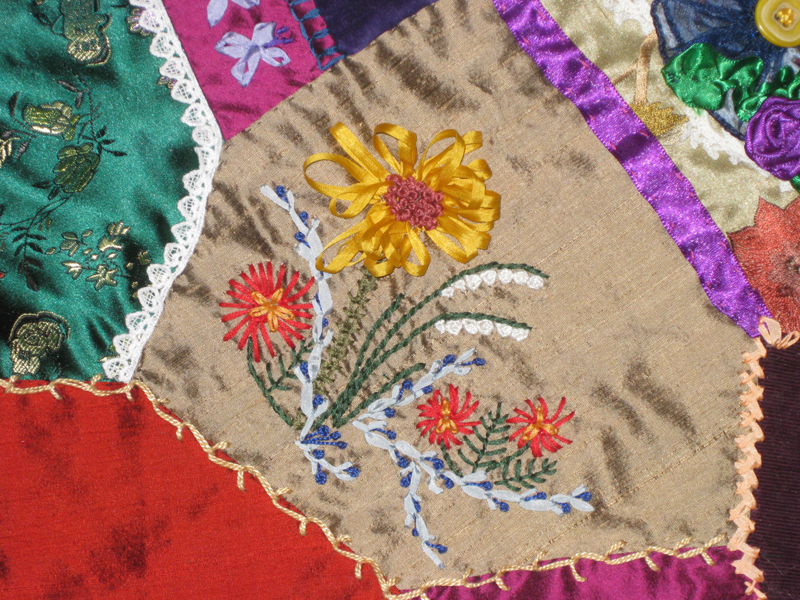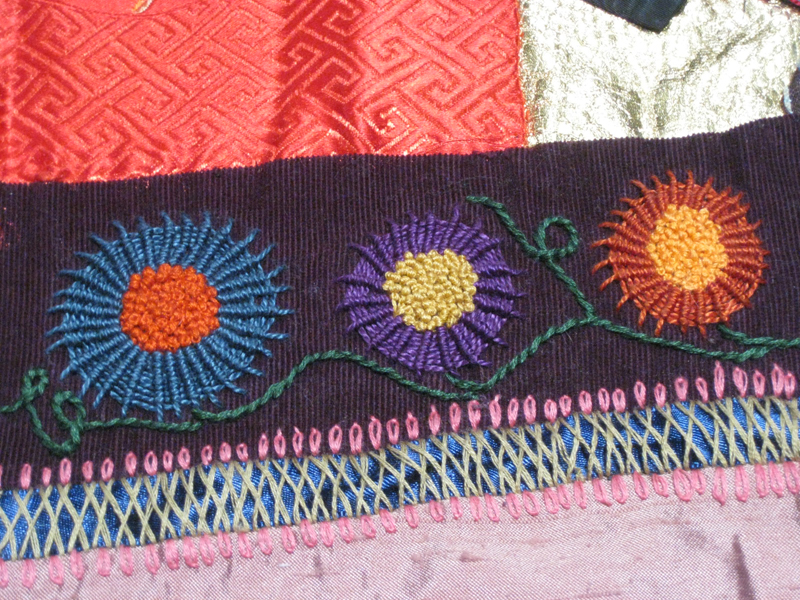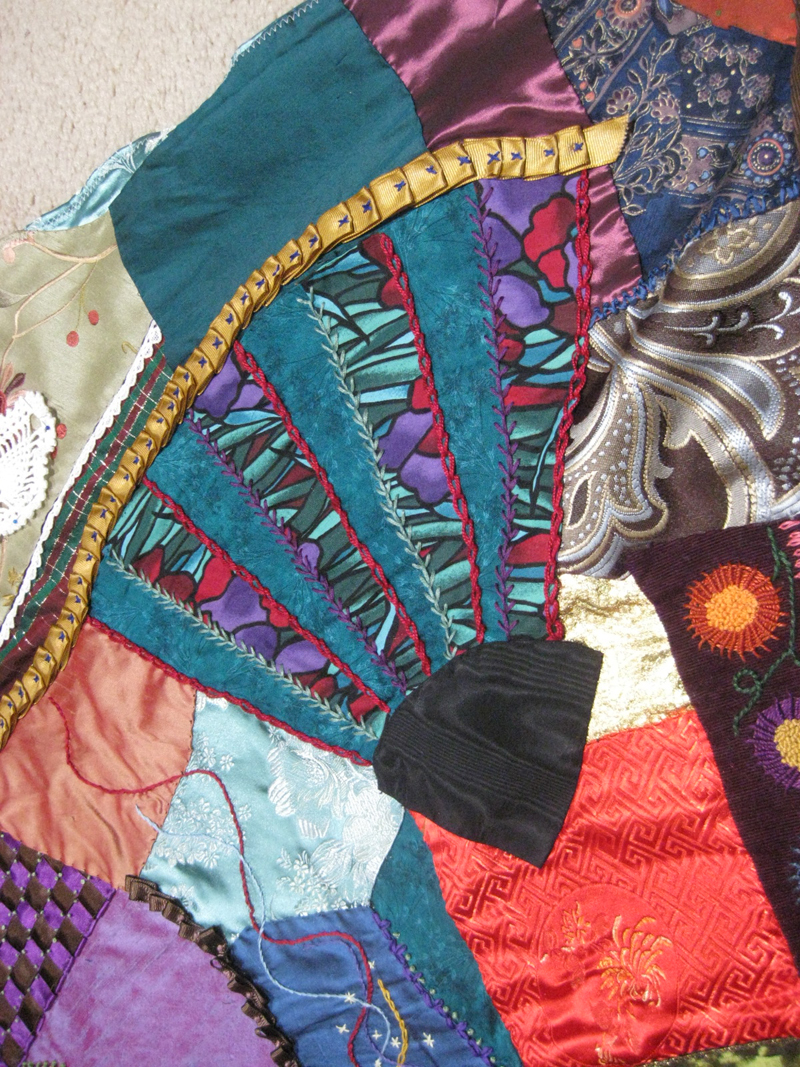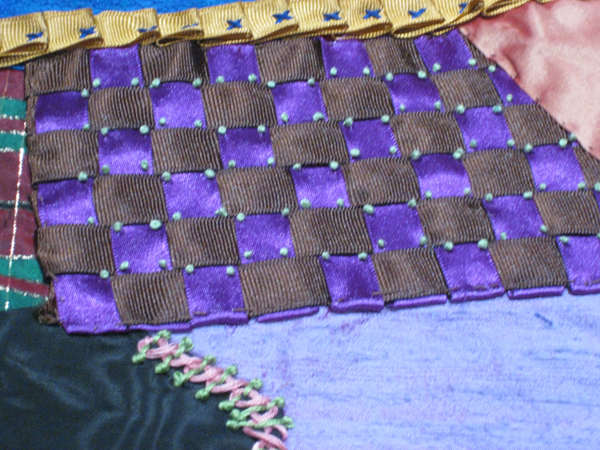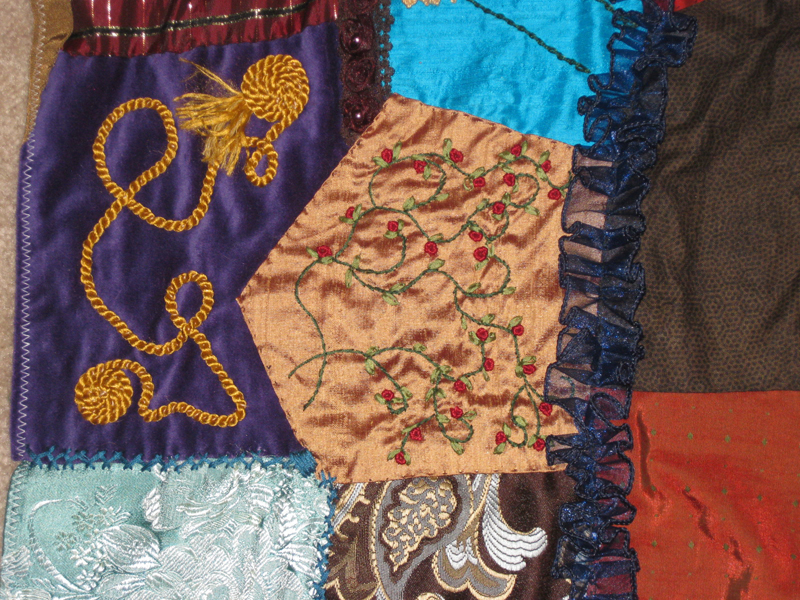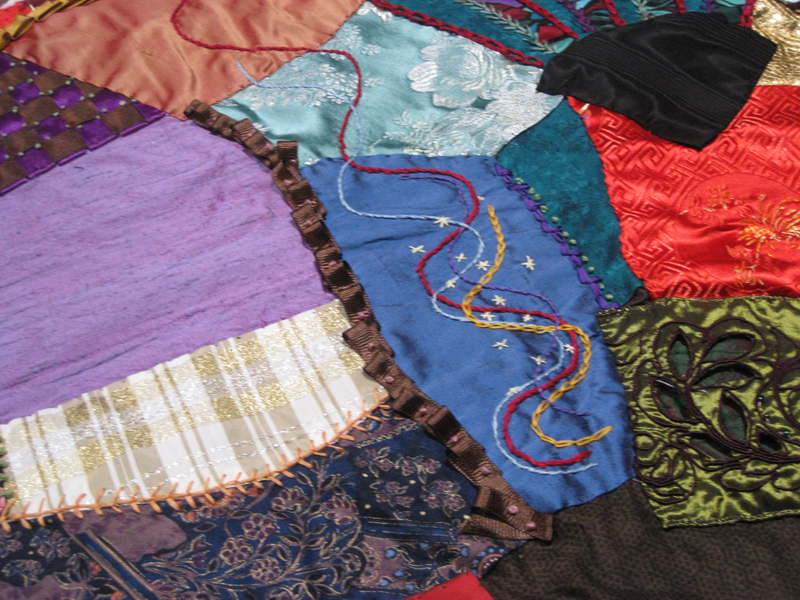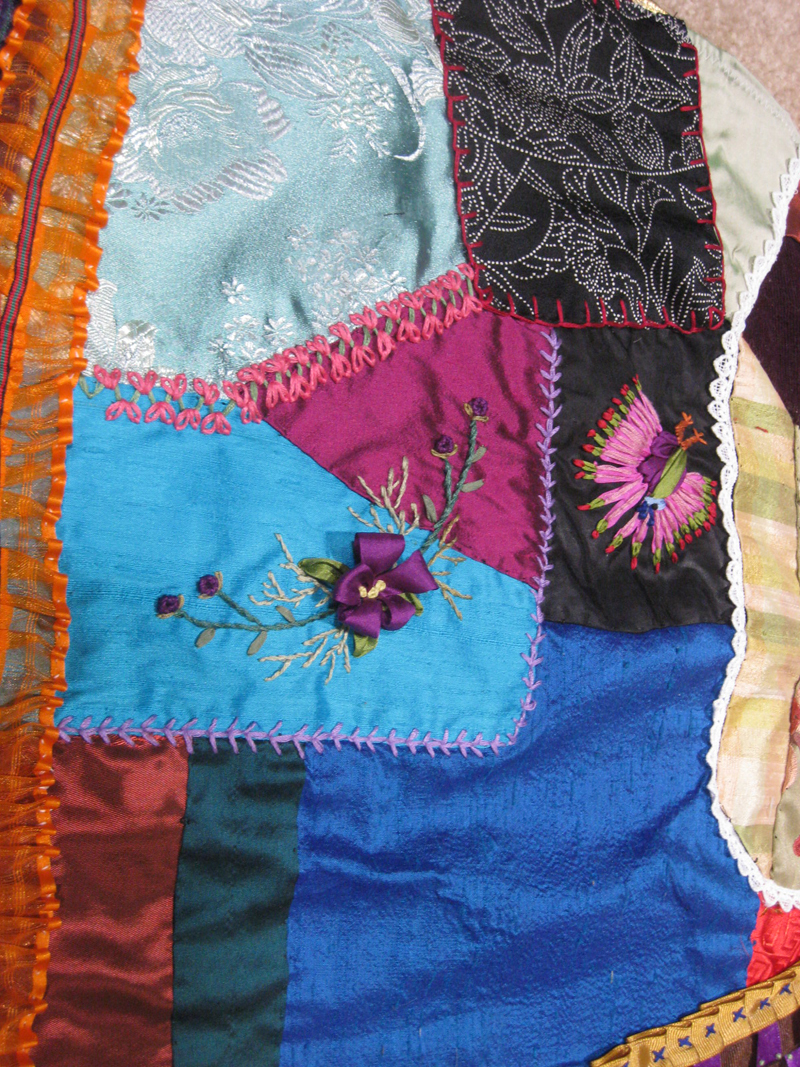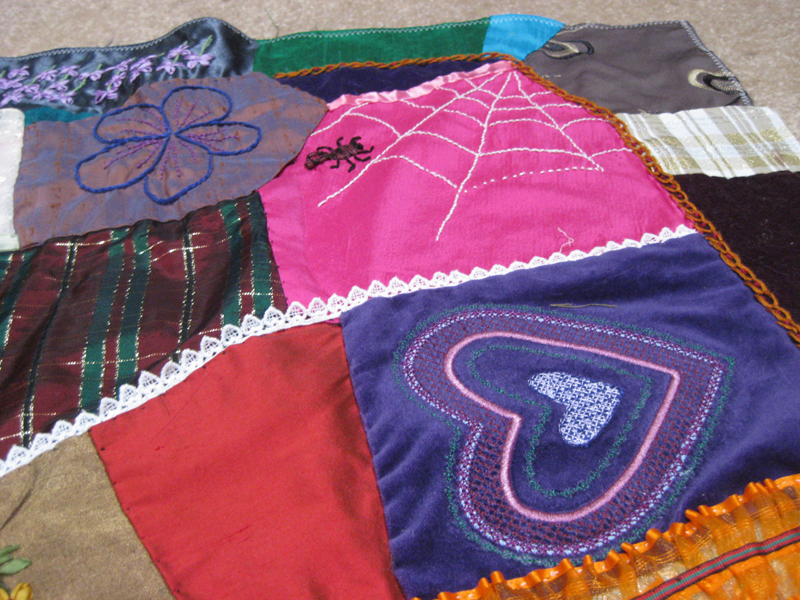 So it has been a while since I updated this page. Lately, I have been able to get back to this project and find that the time away helps to renew the created juices. Here is an updated version of the quilt and below it are some other pieces that have been embellished. As you can see there are still a lot of blank spaces left waiting for embellishments. The last two pics under this are pics of some work in progress, those two areas are not done yet.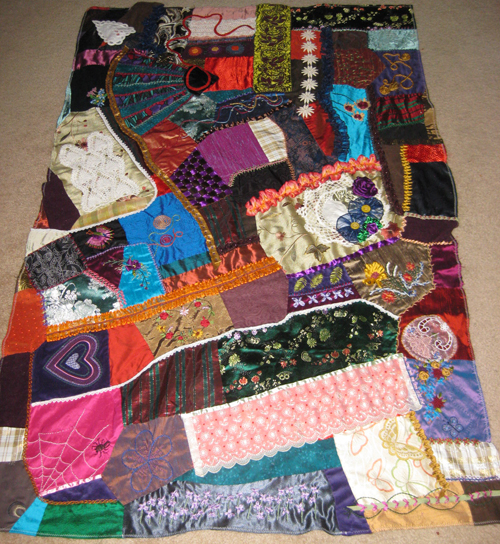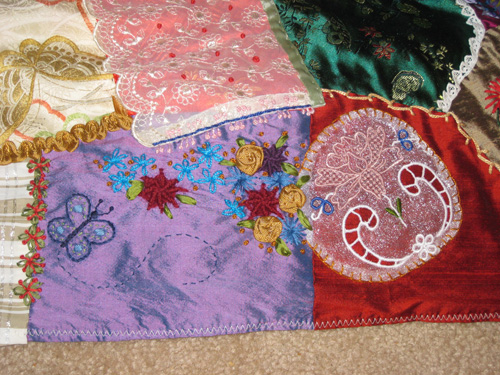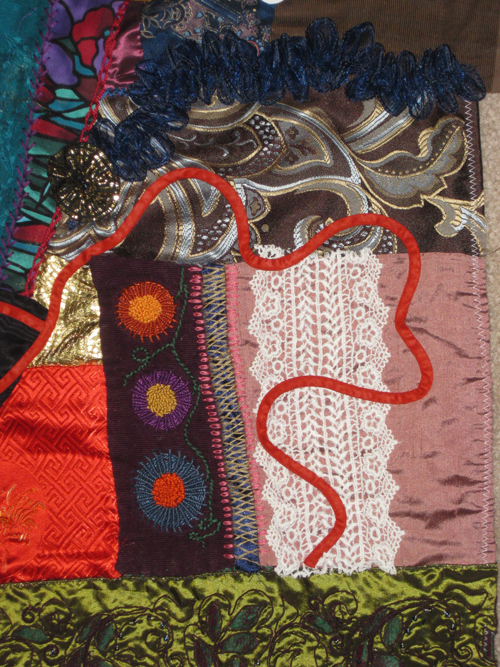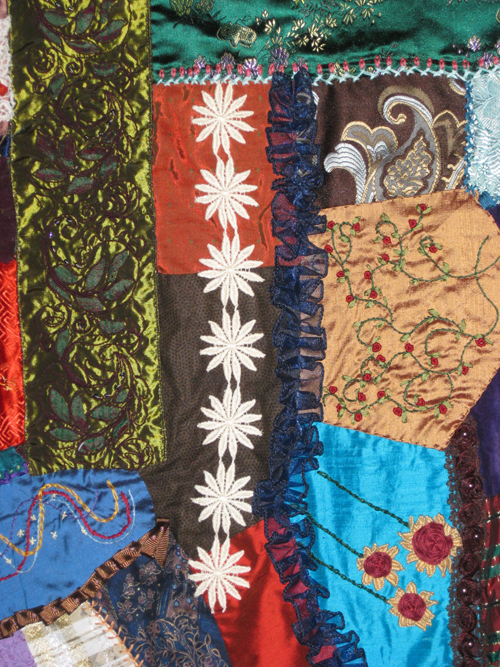 Here are the books that are giving me lots of inspiration and help.